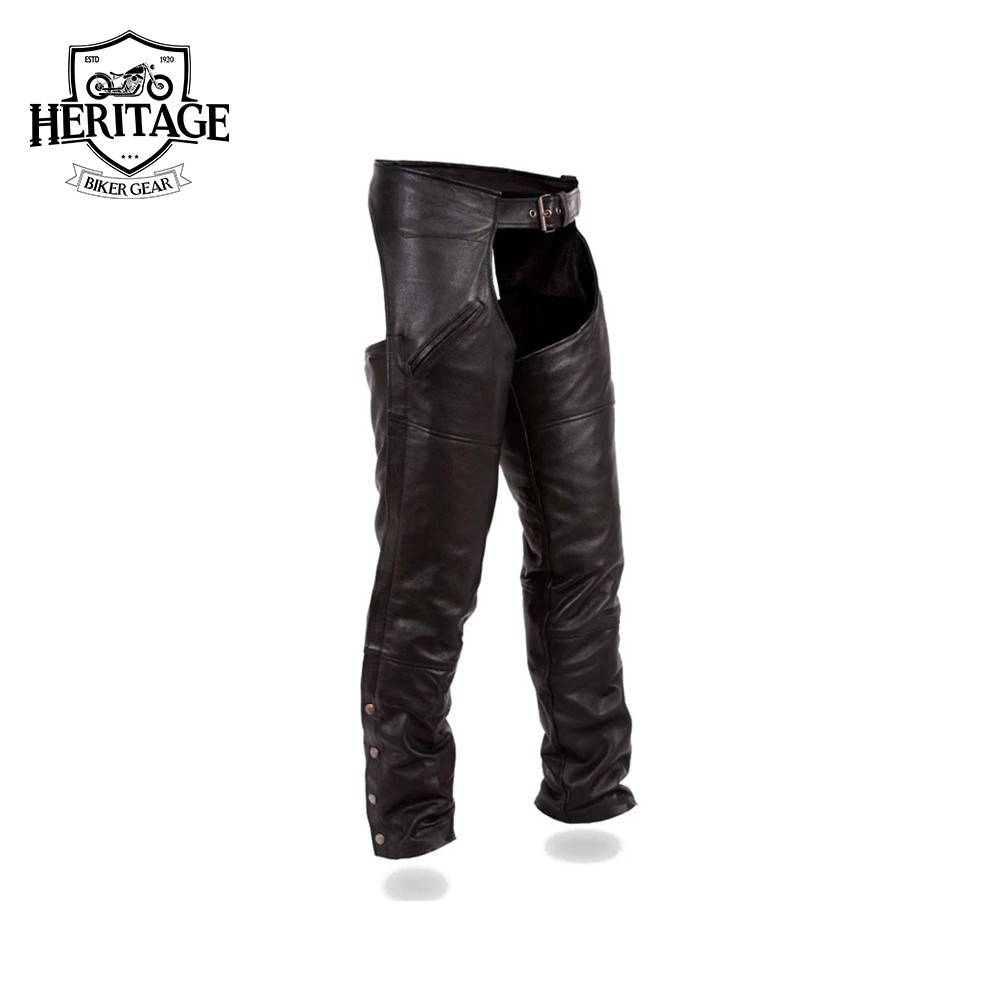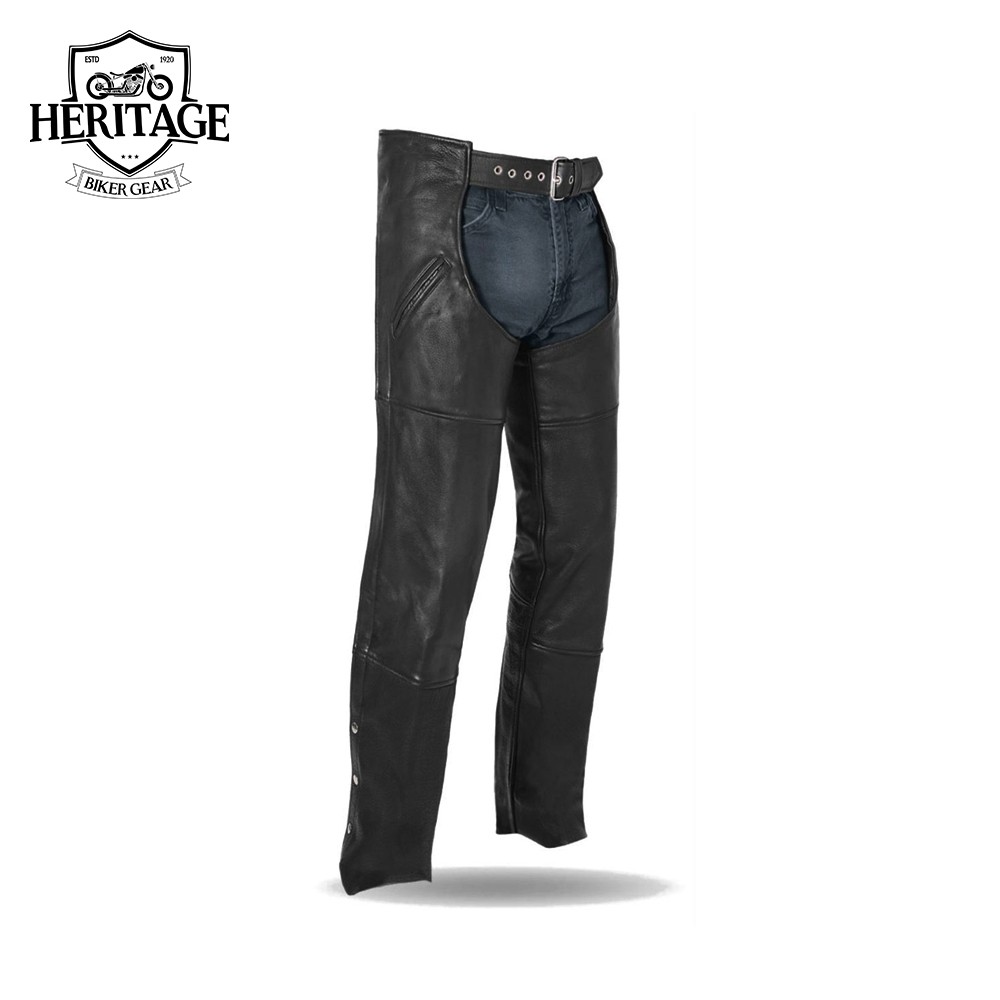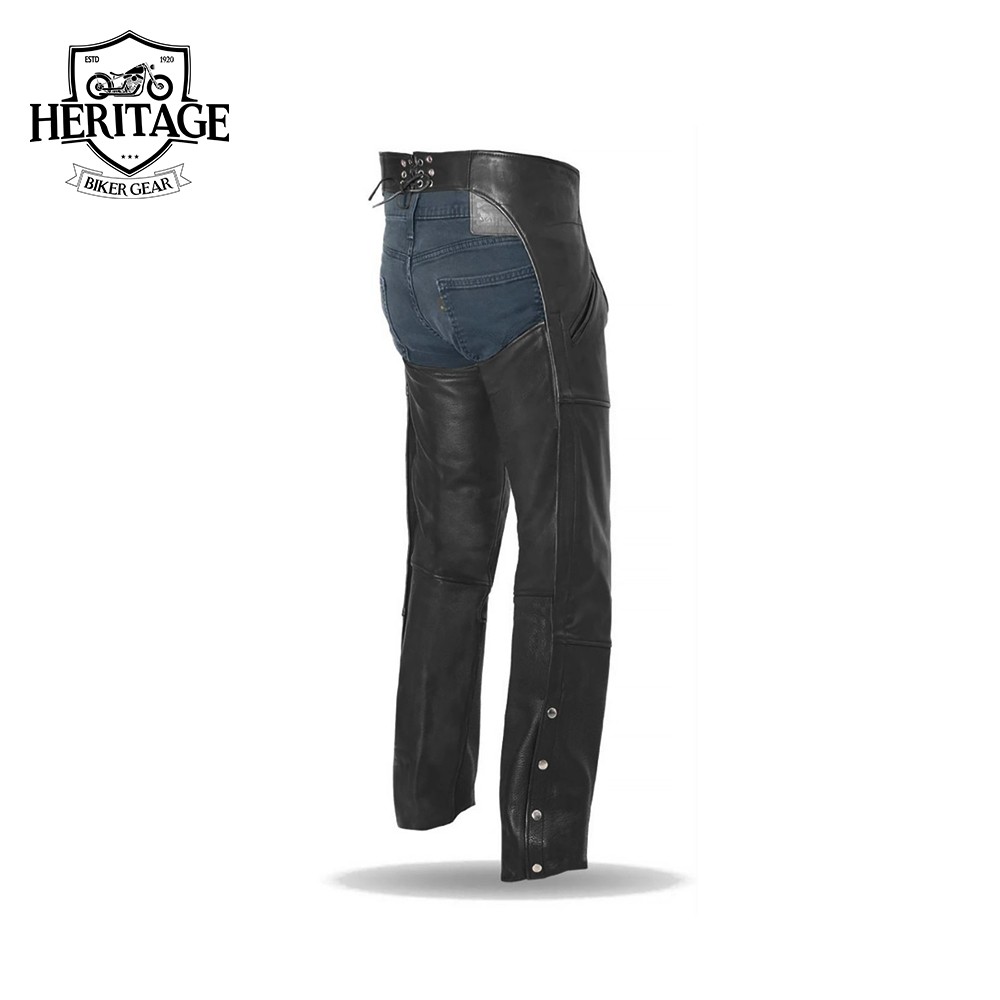 Men's leather Motorcycle Chaps milled cowhide
Color: Black
Available Size:  3XS,  2XS,  XS,  S,  M,  L,  XL,  XXL,  3XL,  4XL,  5XL,  6XL,  7XL,  8XL.
Brand Heritage Biker Gear
For Sizes, Please Refer to the Size Guide at the Bottom
Men's leather Motorcycle Chaps milled cowhide Details
Men's leather Motorcycle Chaps milled cowhide made from soft-milled cowhide leather for the utmost comfort while riding. 17″ deep storage pockets for secure storage of any valuables you may need to bring along with you and promote the most comfortable riding position possible. So don't go another day without proper protection while riding – pick up a pair of our motorcycle riding chaps today!
Heritage biker Gear has a lot of designs in Leather Motorcycle Chaps and whole the designs are pure in quality. Our manufacturers are well experienced and working from a long-time history in this field. We use pure leather for the premium quality of our products.