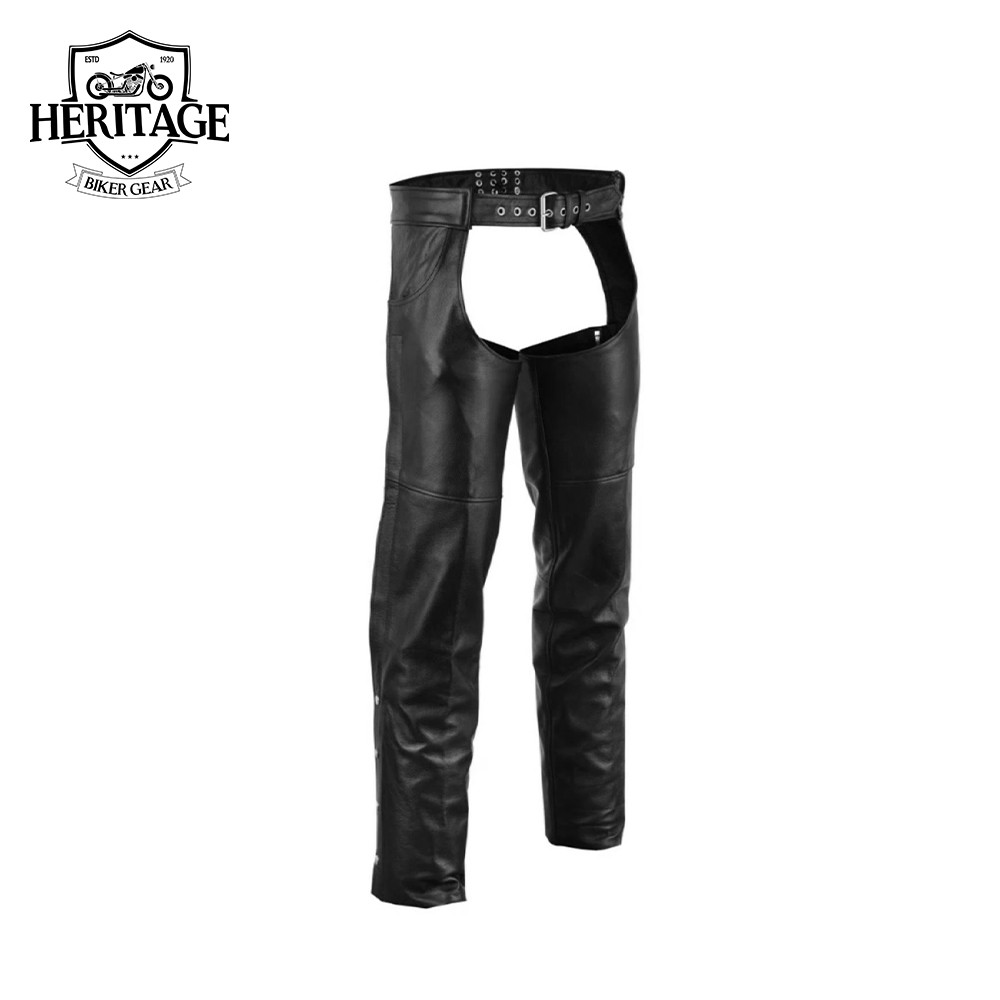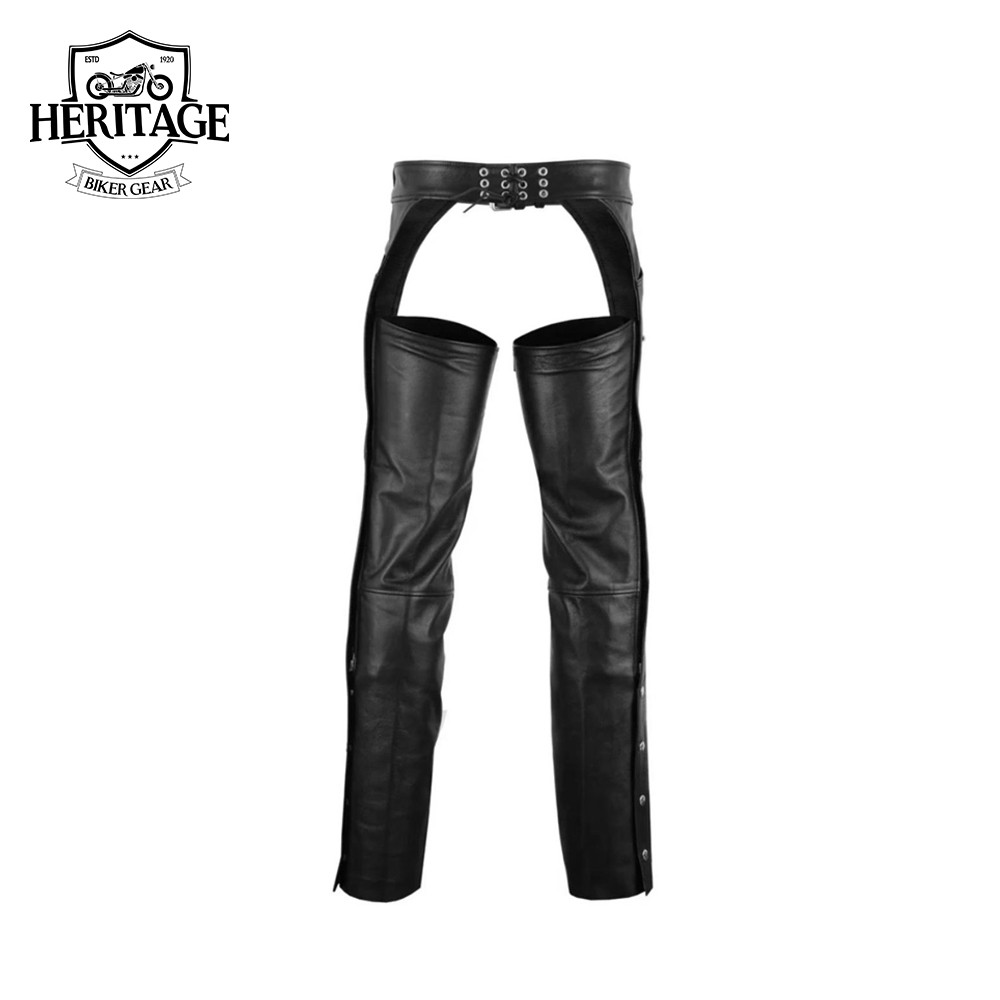 Unisex Leather Chaps with 2 Jean Style Pockets
Color: Black
Available Size:  3XS,  2XS,  XS,  S,  M,  L,  XL,  XXL,  3XL,  4XL,  5XL,  6XL,  7XL,  8XL.
Brand Heritage Biker Gear
For Sizes, Please Refer to the Size Guide at the Bottom
Men's leather Motorcycle Chaps milled cowhide Details
Unisex Leather Chaps with 2 Jean Style Pockets, Features with Soft Milled, Cowhide 1.2 – 1.3mm, Two jean style pockets, Mesh underlining for comfortable, riding in hot or cold weather, Zipper buffer prevents liner from catching in zipper, Unfinished hem for trimming to correct size and Heavy snaps & heavy-duty zippers. Heritage biker Gear has a lot of designs in Leather Motorcycle Chaps and whole the designs are pure in quality. Our manufacturers are well experienced and working from a long-time history in this field. We use pure leather for the premium quality of our products.