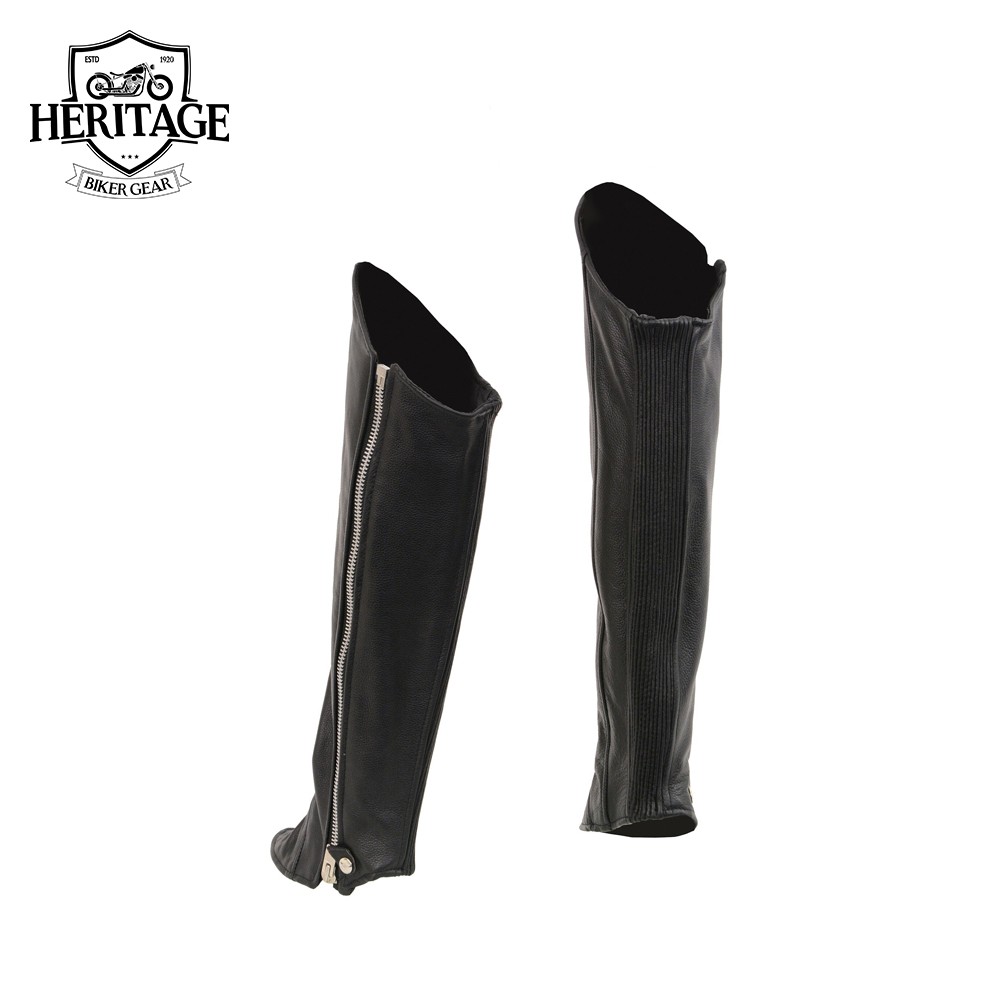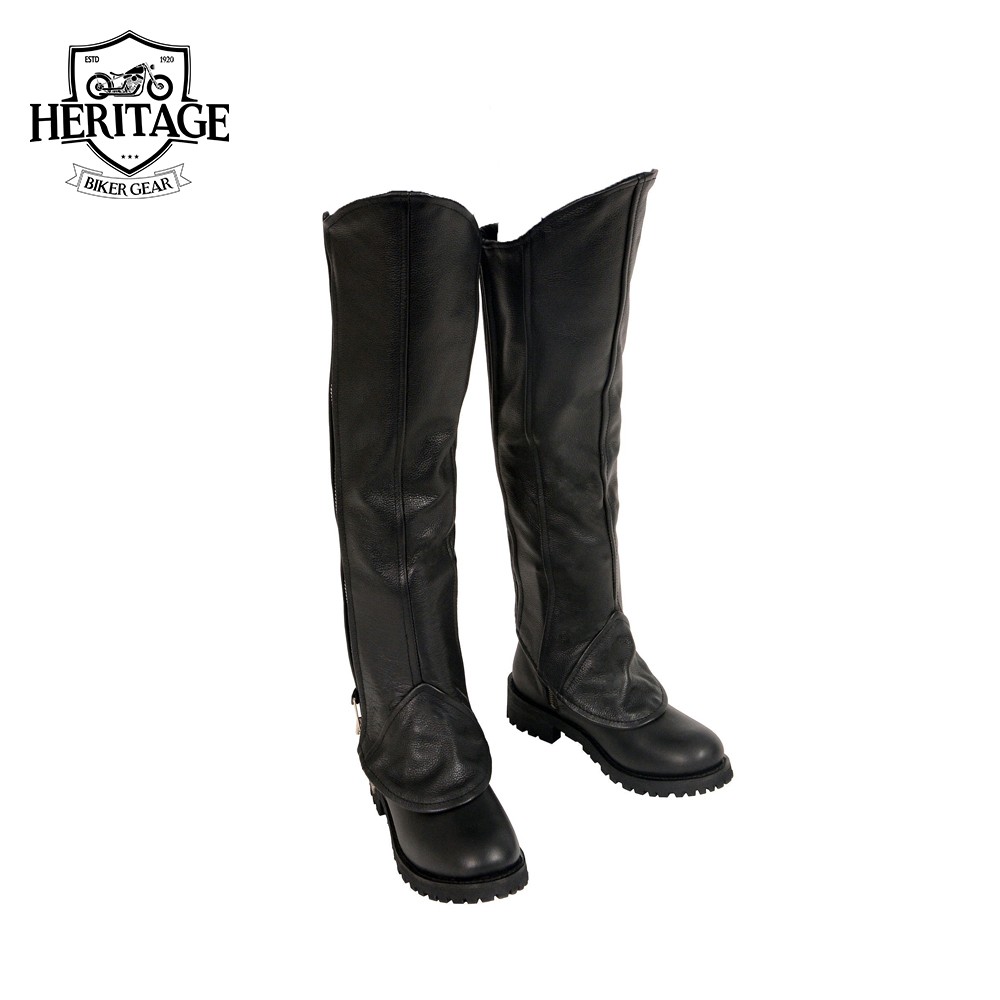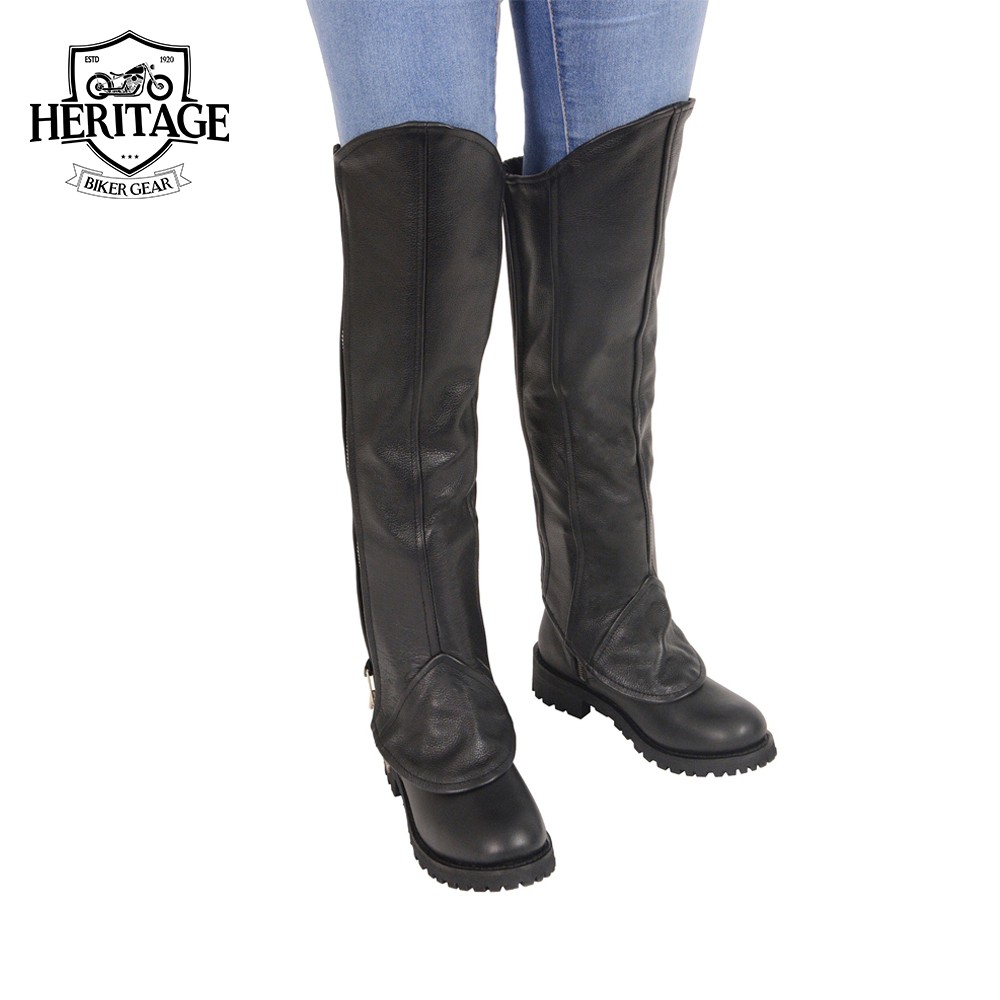 Ladies Knee High Half Chaps
Color: Black
Available Size:  2XS,  XS,  S,  M,  L,  XL,  XXL,  3XL.
Brand Heritage Biker Gear
Length Regular
Ladies Knee High Half Chaps Details
Ladies Knee High Half Chaps is the Perfect Choice for Women's Leather Chaps with Features: Zipper Entry, Premium Cowhide Leather 1.0-1.1mm, Soft Satin Interior Liner, Zipper Entry with Snap Down Lock, Stretch Panels for Optimal Fit, Original YKK Zippers.
Heritage biker Gear has a lot of designs in Leather Motorcycle Women's Chaps and whole the designs are pure in quality. Our manufacturers are well experienced and working from a long-time history in this field. We use pure leather for the premium quality of our products.