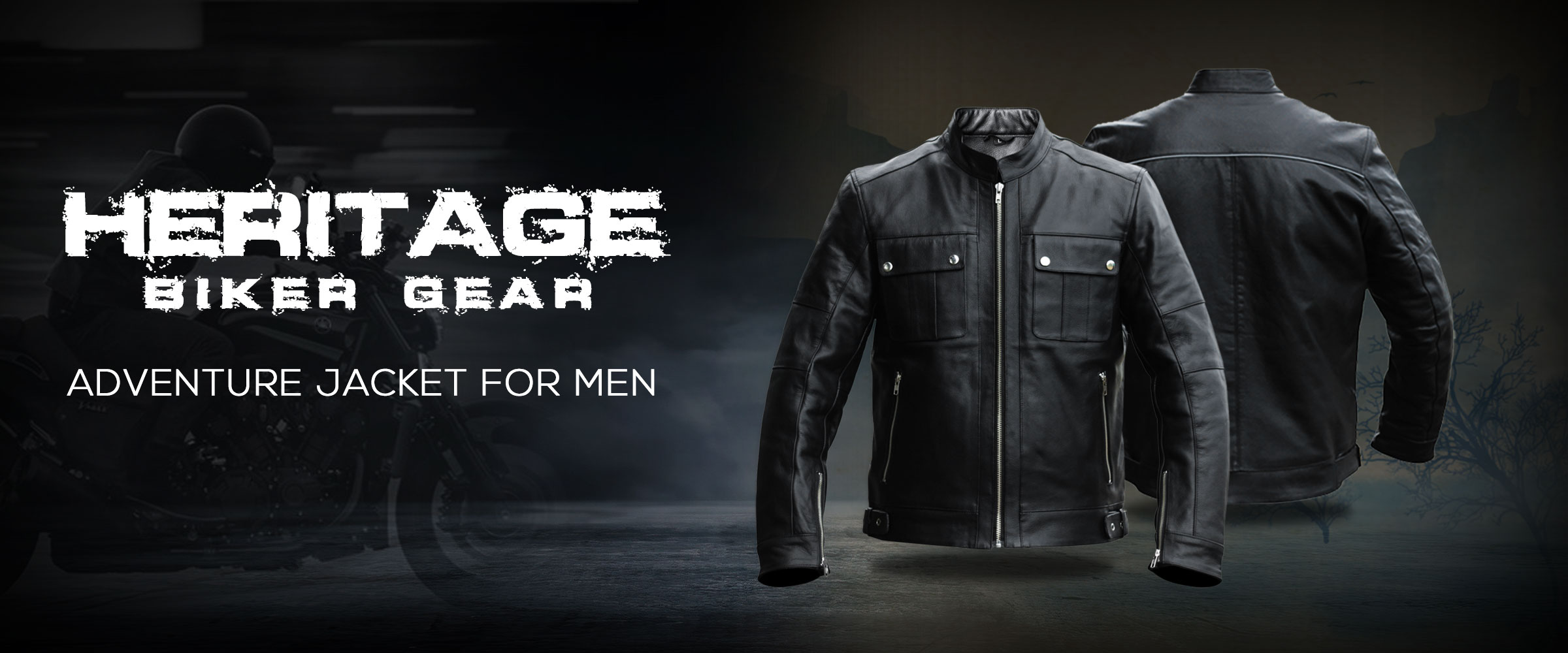 Heritage Biker Gear Adventure Jacket for Men
Heritage Biker Gear is a company that is well known in the world's famous online Motorbike Leather Jacket selling sites. Our products are recommended by customers because we don't compromise on the material. This Jacket is a Waterproof Zipper. The jacket has Zippered Hand Warmer Pockets Inner Pocket for Mobile. It can protect your mobile phone from damage from an Adventure Fashion jacket made with a High-quality Material of Soft Leather. This provides great comfort while wearing. Comfortable soft collar, Long Lasting, and Affordable. High-Quality Stitching detailing adds strength and good looks: Seams in the front follow your body shape for a better fit and stylish design. A leather jacket keeps you warm on windy and chill days. Suitable for outdoor activities like camping, biking, motoring, outside sports, easy match with shirts or sweaters inside, fashion with jeans. Perfect gift for your boyfriend, father, husband, or son who loves being cool. Heritage Biker Gear Provides our valuable customers worldwide and fast shipping. Heritage biker Gear doesn't compromise on the quality of the material. We take complete responsibility that our products will be satisfactory for you. Our beloved customer's satisfaction will be our satisfaction.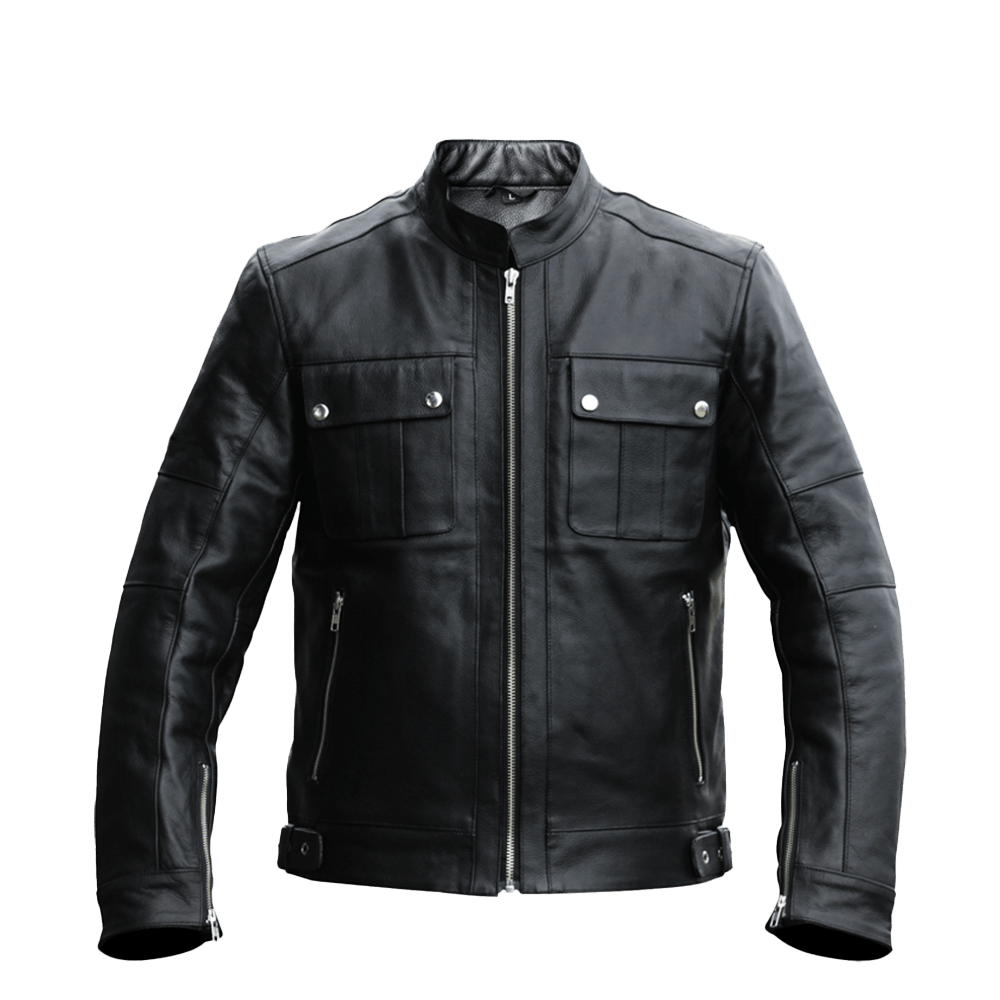 Our products are handmade, one at a time by one craftsman with precision and attention to detail, unlike the mass chain production. Not opting for chain production means higher cost but a better quality that you will notice in our stitching.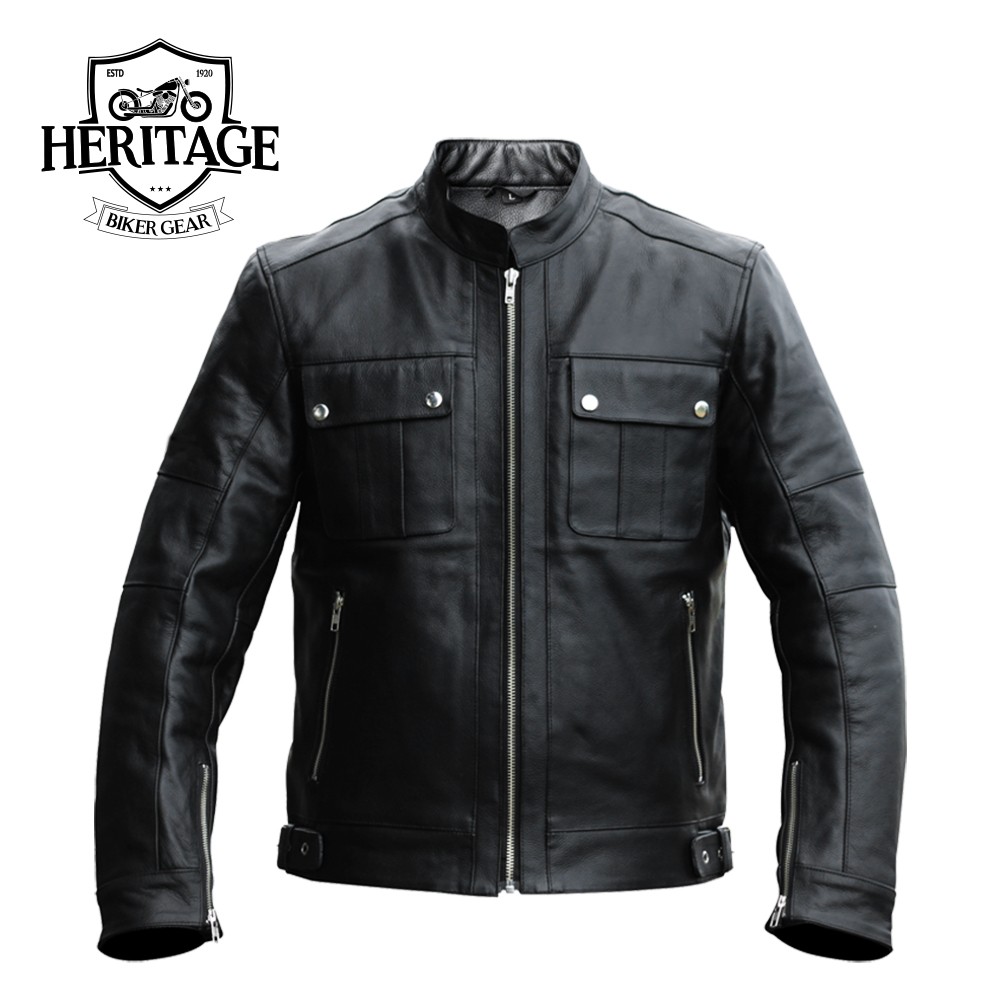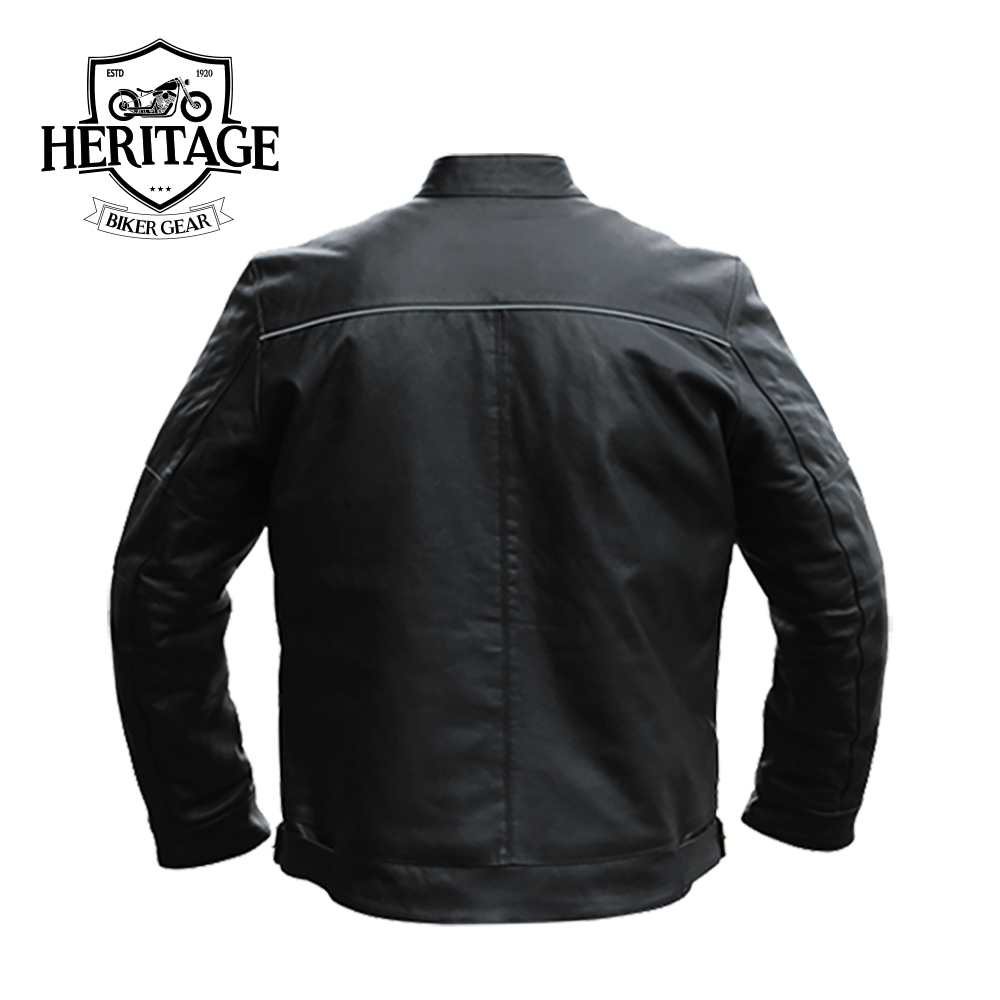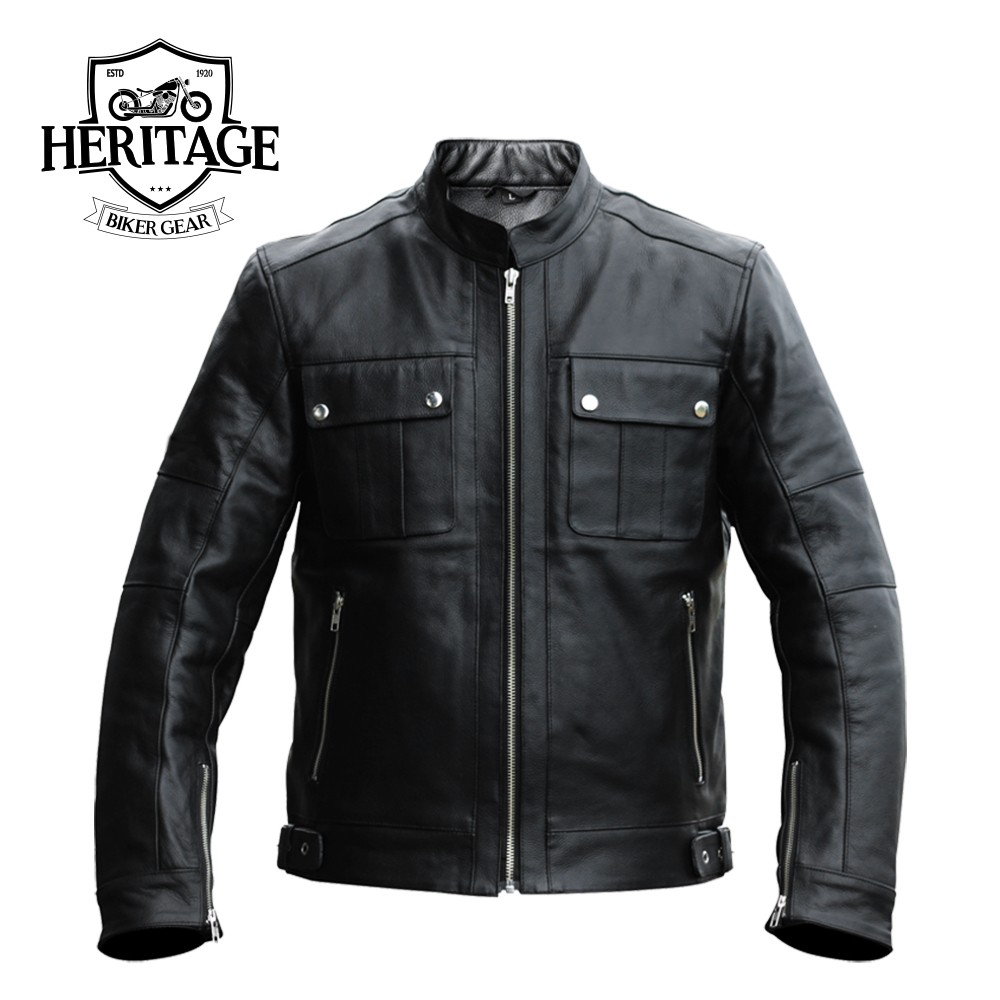 Heritage Biker Gear Adventure Jacket for Men
Specification: 
Thermal jacket pockets 2 
Chest Pockets 2
Wrist Zipper 2
Inner pockets 1
Gender Man
Material Leather
There are many styles of motorcycle jackets out there, and we're sure you already have a few ideas, so start by anticipating your needs according to the type of trip you will be doing throughout the year. Beyond the look, your jacket must also protect you in the event of a fall and protect you from the elements.
There are summer jackets, winter jackets, mid-season jackets, and jackets suitable for all seasons. So below, we will list the main categories of motorcycle jackets according to the seasons and the materials selected for their designs.
Shipping
Our Products are shipped via USPS First Priority Mail in 24 Hours after the Order is Placed, Our Packaging Make sure that your Product Shipped is 100% Safe and doesn't receive any damage on the way of delivery.
If You Have Any Question Please Contact us.