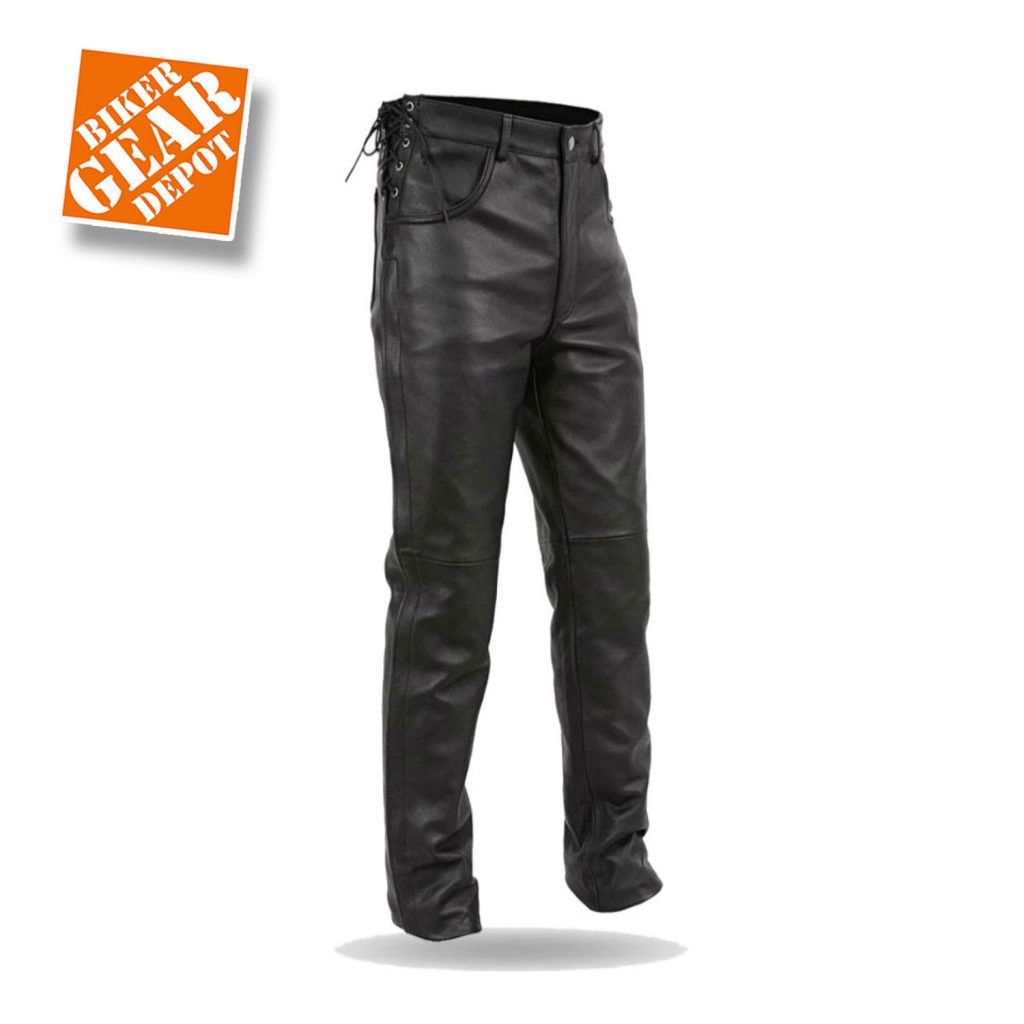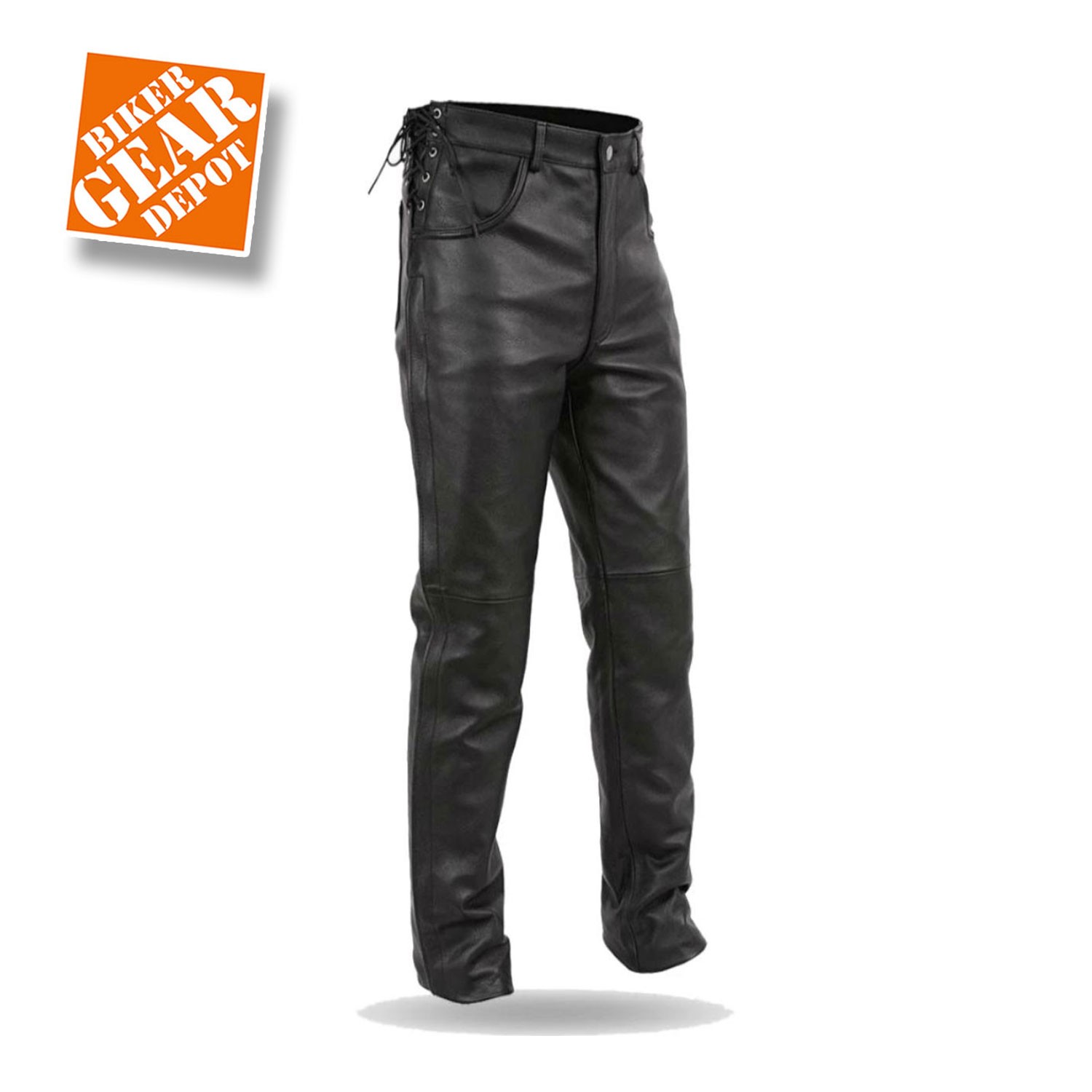 Men's Leather Chaps Soft milled cowhide
protect your legs and clothes with genuine, Soft milled cowhide leather chaps. Condition: 100% Brand New and High-Quality Men's deep pocket overpaint Soft milled cowhide Side-lace waist and zip leg openings for easy on, easy off Two front pockets and one back pocket with rear access zip for pant accessibility Heavy non-corroding, non-rusting zips and snaps.

Our products are handmade, one at a time by one craftsman with precision and attention to detail, unlike the mass chain production. Not opting for chain production means higher cost but a better quality that you will notice in our stitching.
It all starts with the raw materials and since we carry our life in our jackets, we don't use anything but only the best possible materials. All our jackets are made with full grain natural leather, YKK Zippers, and polyester lining.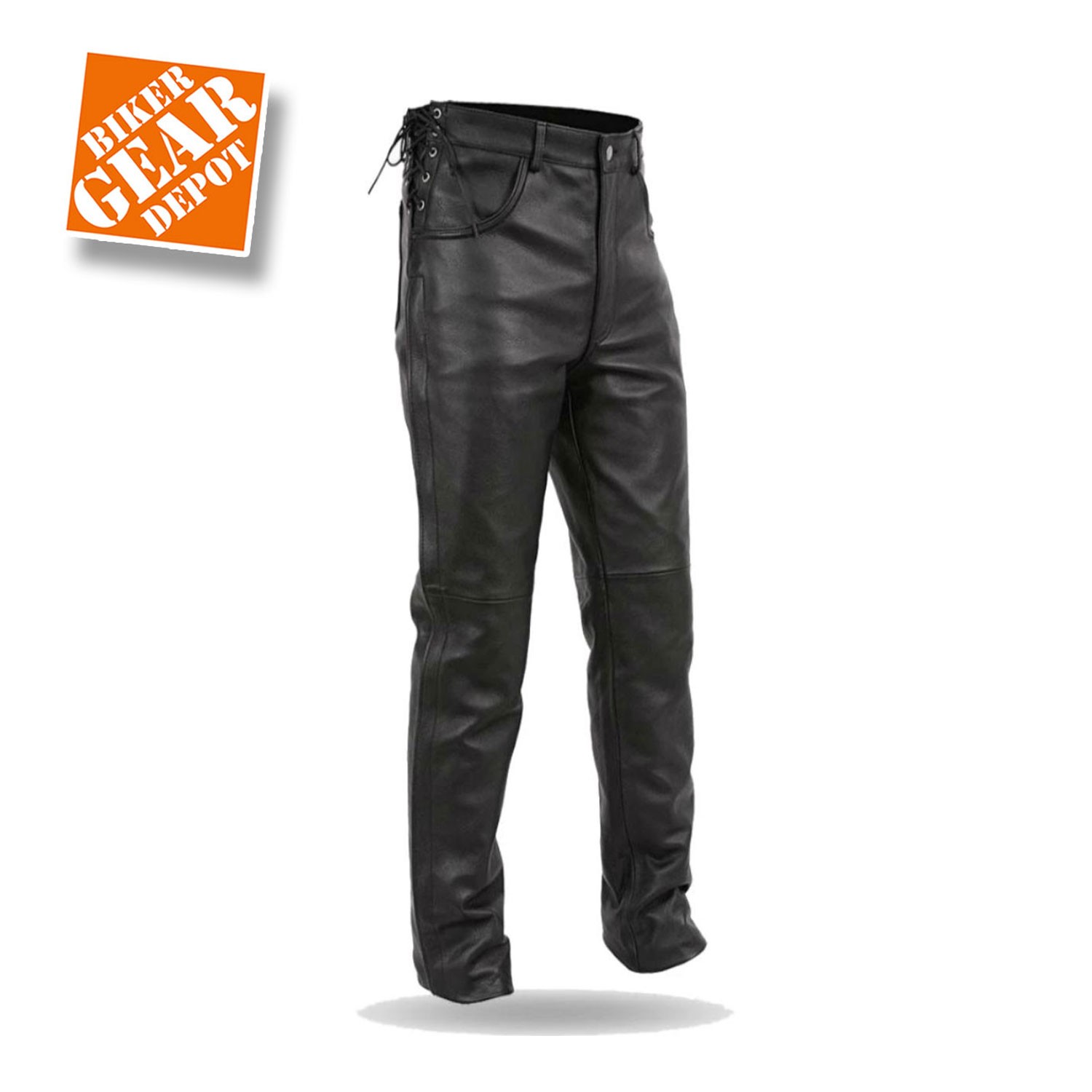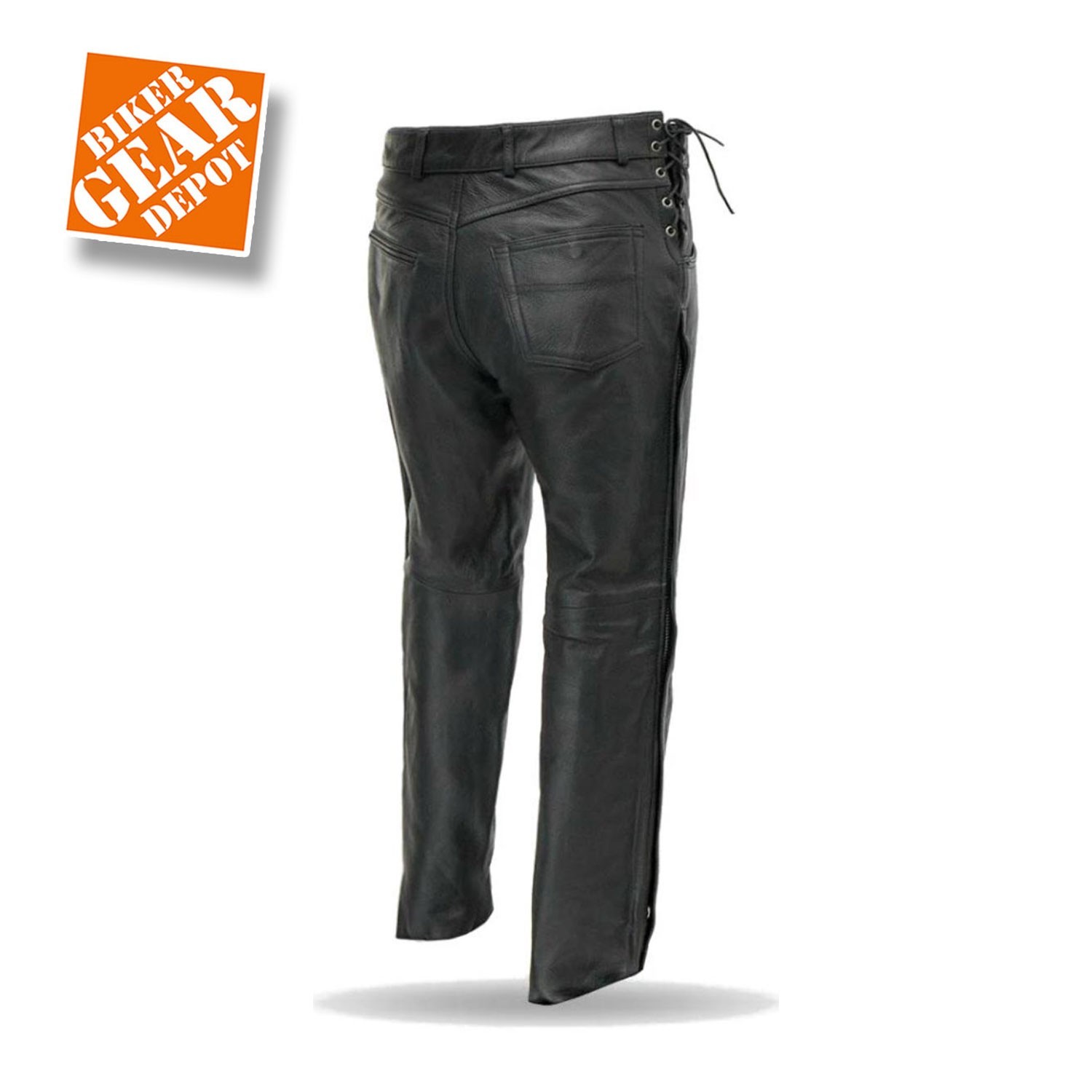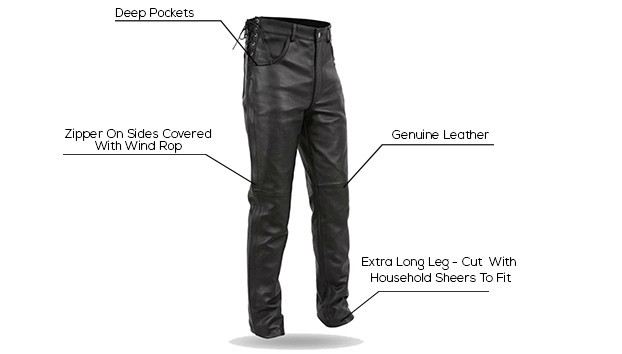 Men's Leather Chaps Soft milled cowhide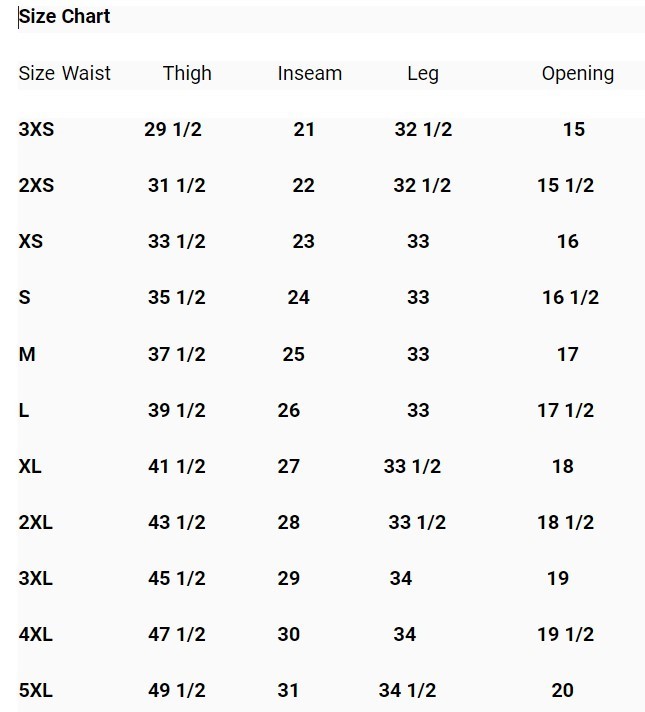 you'd be getting premium pure leather jackets for men with high-quality stitching, Viscose Lining for a warm and cozy wear; just the way we provide. The affordable leather jackets men's version will provide you an attractive personality each time you wear. So don't be a cheap guy; spend and invest on a mens asymmetrical leather jacket as if there is no tomorrow, but do look at the features before doing that.
Shipping
Our Products are shipped via USPS First Priority Mail in 24 Hours after the Order is Placed, Our Packaging Make sure that your Product Shipped is 100% Safe and doesn't receive any damage on the way of delivery.
If You Have Any Question Please Contact us.