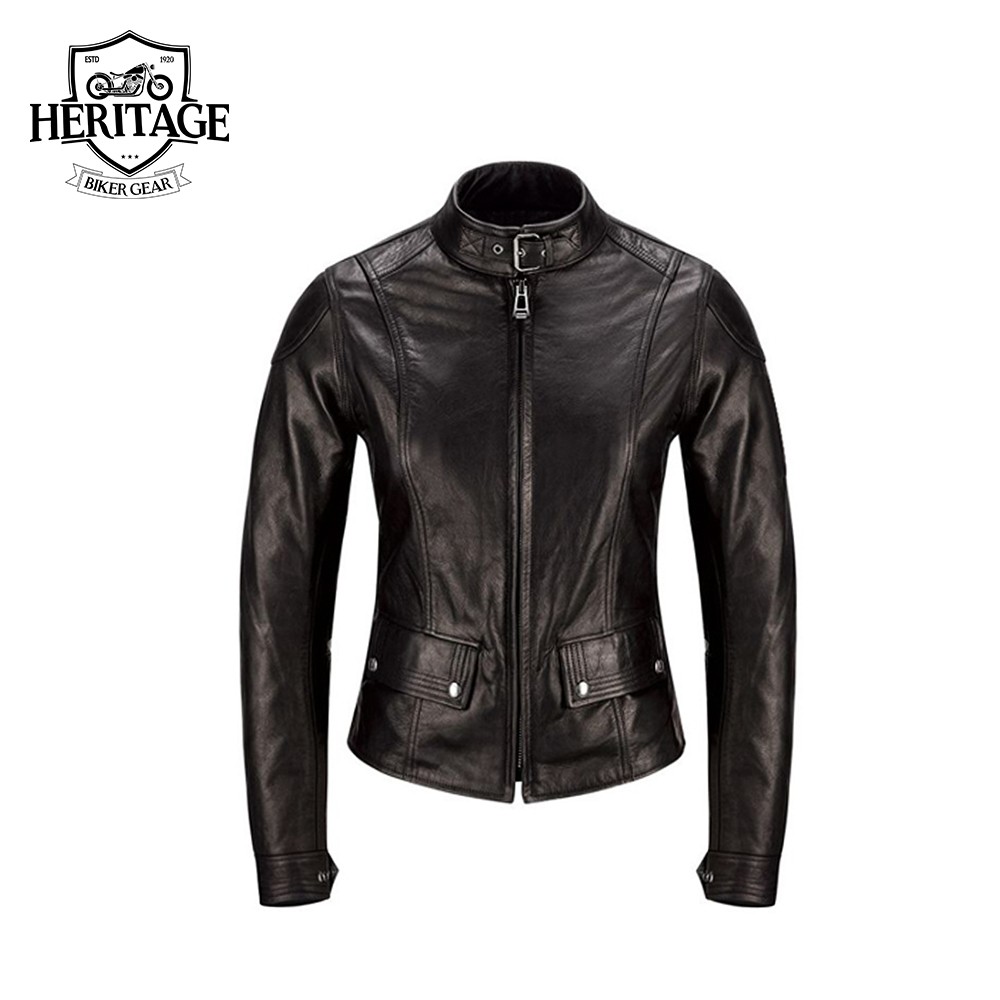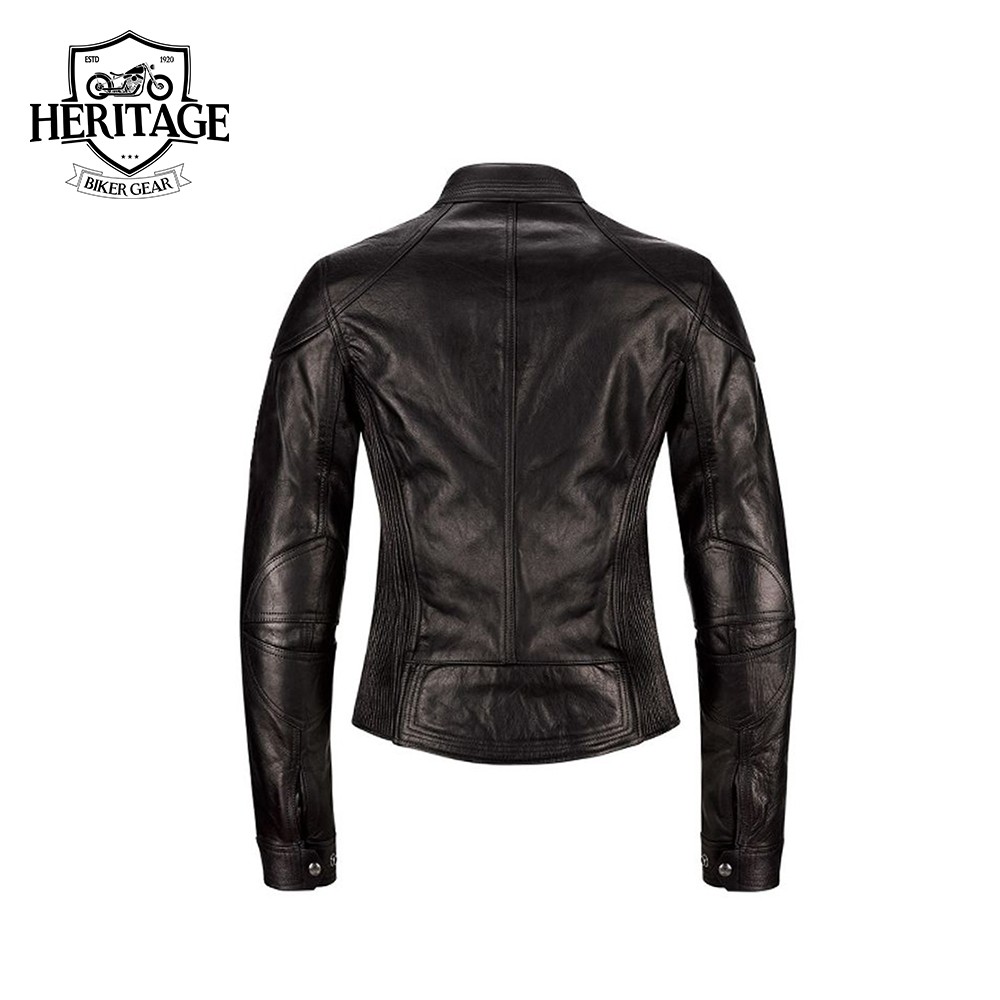 Color: Black
Available Size:  XXS,  XS,  S,  M,  L,  XL,  XXL,  3XL,  4XL,  5XL.
Brand Heritage Biker Gear
For Sizes, Please Refer to the Size Guide at the Bottom
Biker Women's Leather Jacket Made of full-grain cowhide, this premium leather is less processed than lower-grade leathers so the surface remains natural looking and luxuriously smooth to the touch – only the finest quality hides are reserved for this class of leather. Look good and feel better in this Biker Women's Leather Jacket, Sleek likes to accentuate your curves and hug in all the right places. Over time, the leather will mold to the shape of your body and the surface will take on a beautiful luster. If you want to maintain the look and structure of the jacket's material, applying a leather cream will do wonders. Heritage biker Gear has a lot of designs in Leather jackets and whole the designs are pure in quality. We have different colors and our manufacturers are well experienced and working from a long-time history in this field. We use pure leather for the premium quality of our products. 
Product Features: 
Cowhide leather 1.0mm – 1.1mm thick
Cotton lining on body and inside pockets
Corduroy on collar and cuffs
Removable soft protectors at shoulders and elbows
Protectors
Collar strap adjustment
Adjustable snap cuffs
Exterior pockets with flaps and snaps
Zippered inner pocket