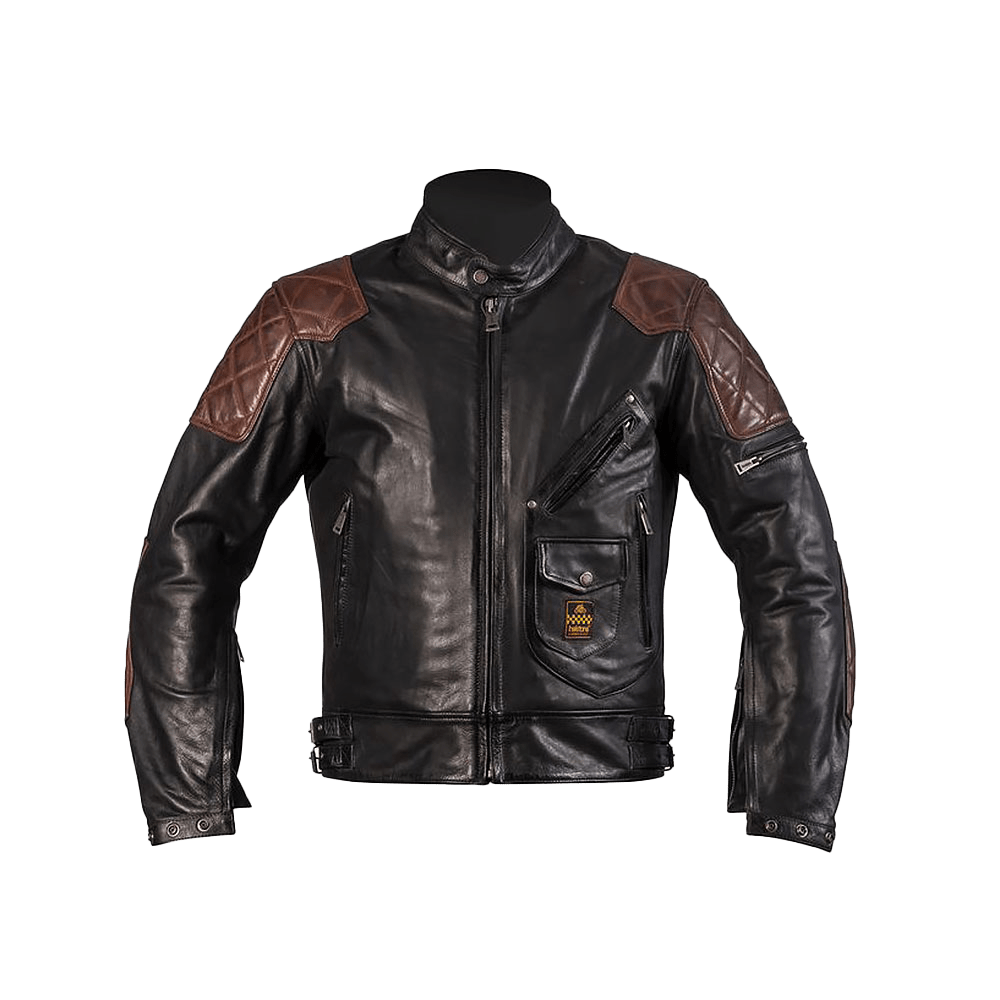 Color: Black – Brown
Available Size:  S, M,  L, XL, XXL, 3XL, 4XL.
Brand Heritage Biker Gear
For Sizes, Please Refer to the Size Guide at the bottom
Vintage Cowhide Leather Jacket is made of buffalo leather and cowhide that provides a shiny look. This Motorbike jacket looks very pretty. And has a directed full-grain thickness of 1.1. mm to 1.2 mm, is fully waterproof and useable for every season. You can put your trust in this Jacket even in extreme weather as our Motorcycle Jacket is waterproof and will stay functional for a longer time. The jacket has Zips at cuffs for easy donning. it has a paws press button at the waist and cuffs and the Zips cuffs facilitating threading. Also has extra panels of brown color on the shoulders and elbows that increase the beauty of this motorbike jacket. The Sleeve has zips from cuff to elbow and on the left sleeve also has an extra zip pocket, in short, the whole design of the jacket is cool.
Heritage biker Gear has a lot of designs in Leather jackets and whole the designs are pure in quality. We have different colors and our manufacturers are well experienced and working from a long-time history in this field. We use pure leather for the premium quality of our products. 
Product Features: 
1 Arm pocket
1 wallet pocket
1 chest pockets
2 Wrist Zipper with Buttons
2 thermal jacket pockets
Gender: Men
Material: Genuine Buffalo Leather