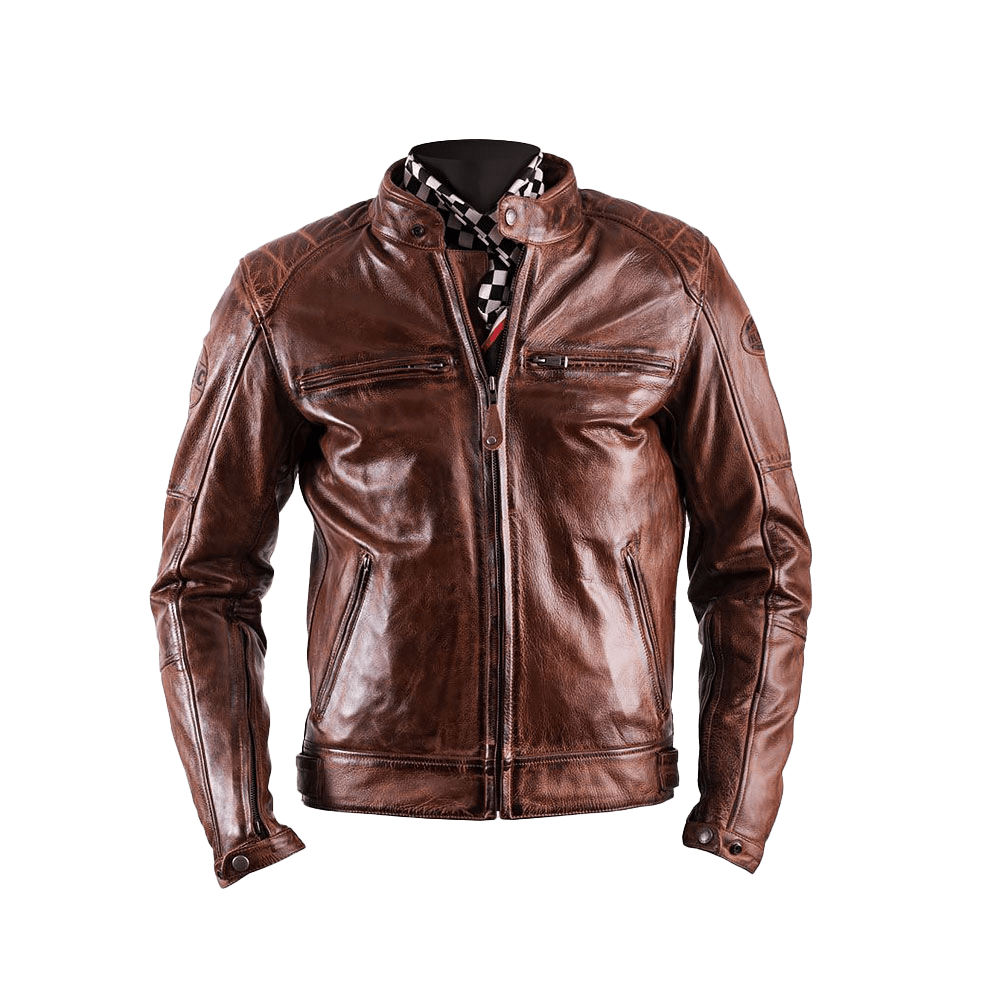 Color: Brown
Available Size:  S, M,  L, XL, XXL, 3XL, 4XL.
Brand Heritage Biker Gear
For Sizes, Please Refer to the Size Guide at the Bottom.
Motorcycle Crust Camel Leather has bovine camel leather that looks very graceful. The Color of the jacket is brown. The Motorbike jacket is fully waterproof you can also wear it in rainy weather. The armbands are portable and reflective. The jacket has a directed full-grain thickness of 1.0 mm to 1.1 mm. The Lining has a majority fixed body cotton resistant to abrasion and burns equipped. The Bovine Camel Leather provides the jacket with more shine and robustness. Heritage biker Gear has a lot of designs in Leather jackets and whole the designs are pure in quality. We have different colors and our manufacturers are well experienced and working from a long-time history in this field. We used pure leather for the premium quality of our products. 
Product Features: 
4 external pockets
1 wallet pocket
2 fixed lining zip pockets
2 Wrist Zipper
2 thermal jacket pockets
Gender: Man
Material: Camel Leather