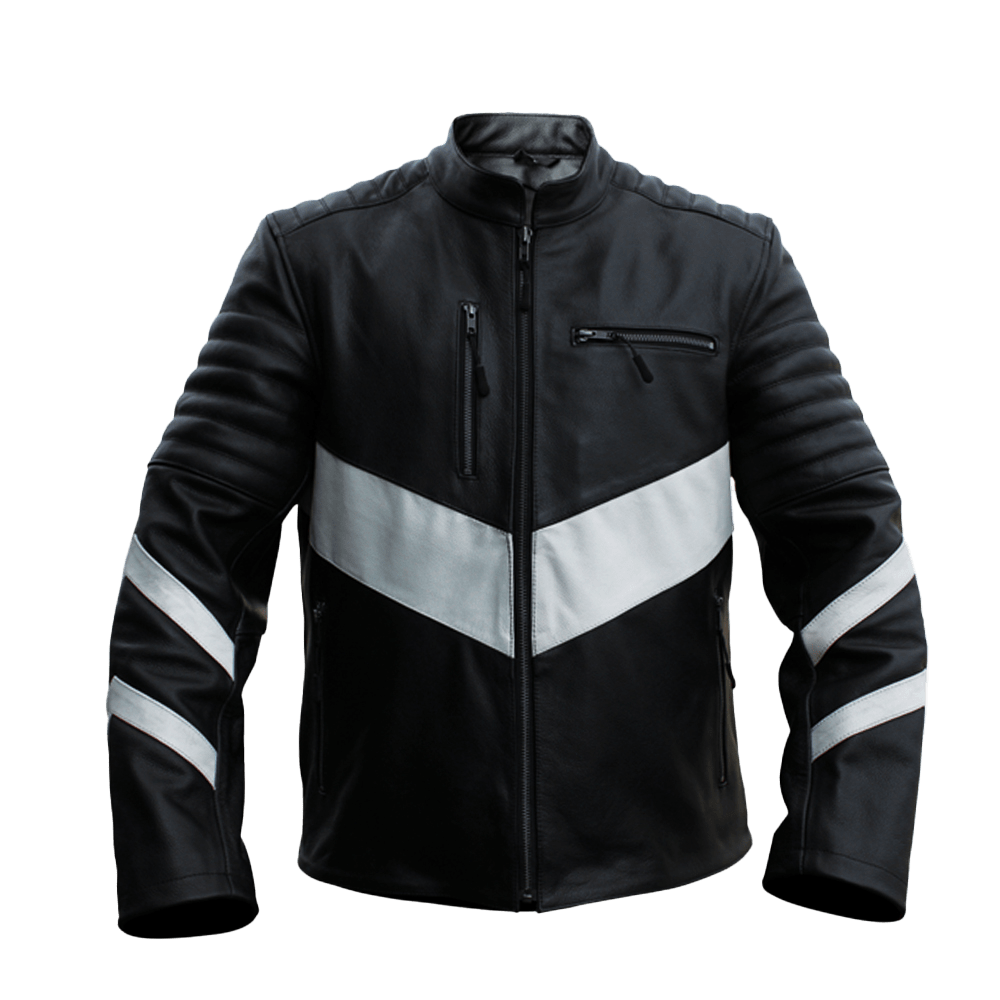 Color: Black-White
Available Size:  S, M,  L, XL, XXL, 3XL, 4XL.
Brand Heritage Biker Gear
For Sizes, Please Refer to the Size Guide at the bottom
This Jacket is made of genuine leather that has long-lasting durability and you will feel comfortable after wearing this beautiful and heavy-duty motor biker jacket. If you are looking for an attire that will increase the beauty of your wardrobe, then you can take inspiration with this semi biker jacket made up of genuine leather. That is the classy apparel that you will surely love to wear anytime and anywhere. Get inspiration with the feature that includes a stand-up collar and front zipper closure that will give you the best fit all the time when wearing it. Pure leather that looks very graceful, has a directed full-grain thickness of 1.0. mm to 1.1 mm and fully waterproof, has a fixed cotton inner lining resistant to abrasion and burns, shoulder protectors, and a napoleon pocket zipper, an inner pocket with hidden zipper cuffs.
Heritage biker Gear has a lot of designs in Leather jackets and whole the designs are pure in quality. We have different colors and our manufacturers are well experienced and working from a long-time history in this field. We use pure leather for the premium quality of our products. 
Product Features: 
1 inner pocket
2 chest
2 thermal jacket pockets
Gender: Men
Material: Genuine Leather