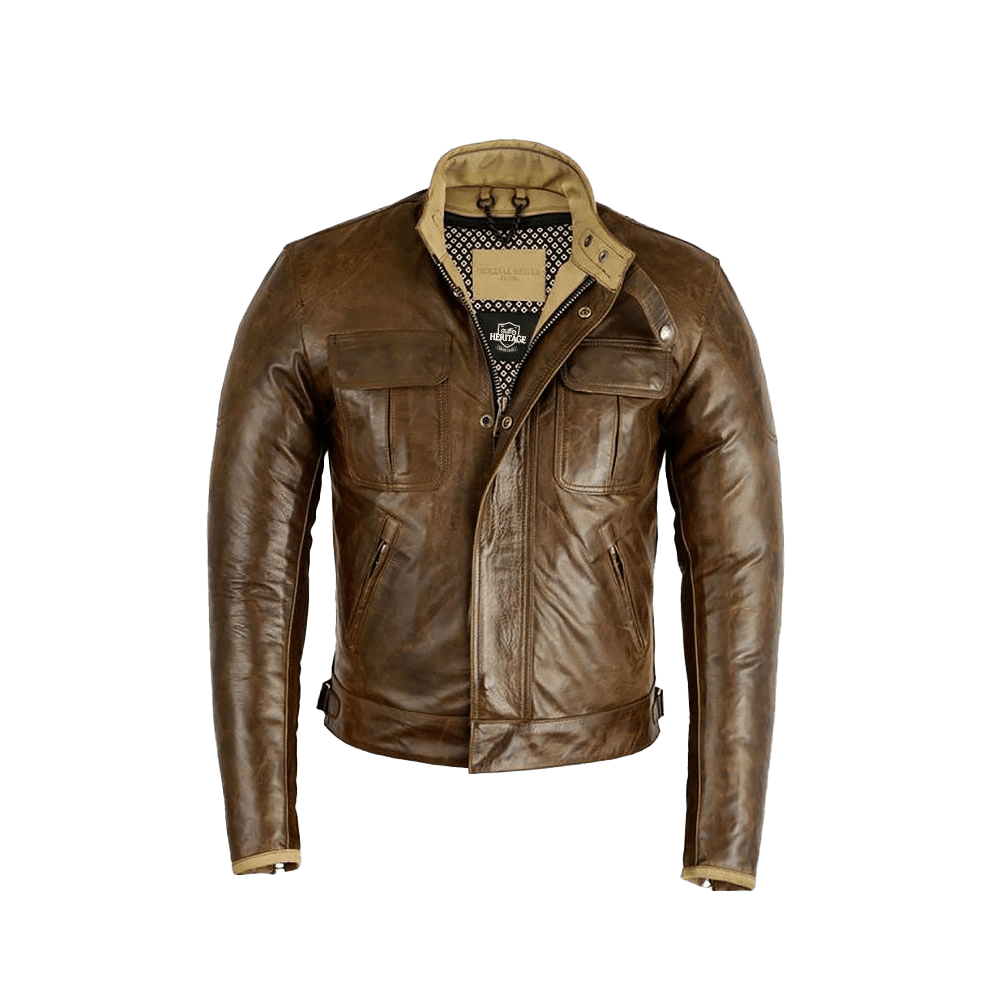 Color: Italian Brown
Available Size:  S, M,  L, XL, XXL, 3XL, 4XL.
Brand Heritage Biker Gear
For Sizes, Please Refer to the Size Guide at the bottom
This Motorcycle Jacket is made of prime quality Italian Leather with a thickness of 1.1 mm to 1. 2mm. The color of this jacket is Brown. The Concorde embarks on CE-certified soft protective shells. The lining of the Concorde was conducted in collaboration with a Sunday speed shop, famous for its prints. This Motorcycle Jacket has a collar with buckle and long sleeves with zipped cuffs, moreover, the YKK® zipper flap is buttoned. The waist is adjustable with snaps The leather outer fabric is soft fine grain and removable protections on shoulders and elbows are certified. While the jacket is very comfortable and sturdy and waterproof you can wear the jacket in rainy weather also the jacket is usable for all seasons.
Our main aim is to make our customers happy. Heritage biker Gear has a lot of designs in Leather jackets and whole the designs are pure in quality. We have different colors and our manufacturers are well experienced and working from a long-time history in this field. We used pure leather for the premium quality of our products. 
Product Features: 
2 chest pockets
2 wrist Zipper
2 thermal jacket pockets
Gender: Men
Material: Genuine Italian Leather