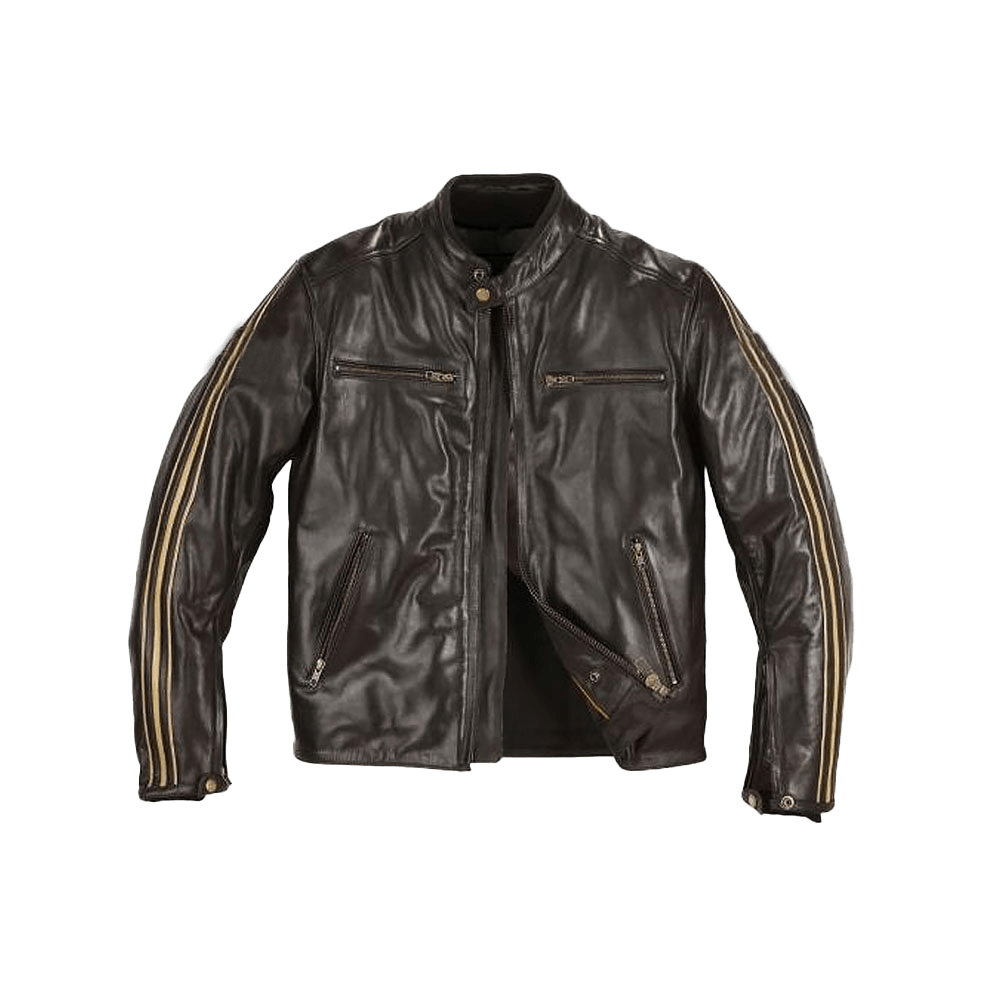 Color: Brown
Available Size:  S, M,  L, XL, XXL, 3XL, 4XL.
Brand Heritage Biker Gear
For Sizes, Please Refer to the Size Guide
This Jacket is made of prime quality Bovine Leather with a thickness of 1.1 mm to 1. 2mm. The color of this jacket is Brown. Vintage lining fixed cotton body abrasion-resistant burns and provided with 2 zipped cotton sleeves lining resistant to abrasion and burn. Vest and removably provided with a hot wallet pocket and GSM pocket clamping brackets on the sides. The Jacket has protection against rain standards by a membrane moreover it has portable reflective Cuffs. Heritage biker Gear has a lot of designs in Leather jackets and whole the designs are pure in quality. We have different colors and our manufacturers are well experienced and working from a long-time history in this field. We use pure leather for the premium quality of our products. 
Product Features: 
2 chest pocket
2 Wrist Zipper
2 thermal jacket pockets
Gender: Men
Material: Bovine Leather